About Us
Business Insurance Solutions is a
top 100 UK Insurance Broker
and provides a unique Insurance solution for SME businesses with an unrivalled superiority in our online experience combined with our expertise and high service standards.
Business Insurance Solutions is an insurance brokerage, formed in 2010 with the aim to provide a better customer experience through focused SME affinity marketing and leading technology. In the following ten years we have obtained over 100,000 clients. We have become a market leader in the Insurance of Vans with a significant presence in related trades. We have become a general SME Commercial Insurance Broker. We have also begun to provide white label solutions to companies keen to access our Insurance solutions and technology. We have started to handle the Car, Bike and Home Insurance needs of our existing clients.
We combine our wealth of knowledge and experience of our client's needs along with and our strong industry partnerships with leading insurers, allowing us to offer our customer an extensive range or products alongside some the of the most competitive prices in the market. Our unique position in the market therefore allows us to meet all our customer's insurance requirements during the same enquiry.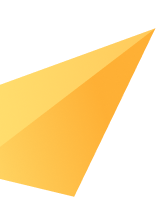 DRIVEN BY TECHNOLOGY
We've made it our mission to offer our customers the highest standards of service for the duration of their policies. We are an IT driven company and by harnessing the latest cutting-edge technologies, we pride ourselves on offering the best user experience in the market, with our revolutionary quote ourneys and stunning user interface. We are also one of the first brokers to offer a fully self-service experience to our customers, allowing them to make midterm adjustments directly from our portal with no human interaction required.
We are also one of the first brokers to offer a fully self-service experience to our customers, allowing them to make midterm adjustments directly from our portal with no human interaction required.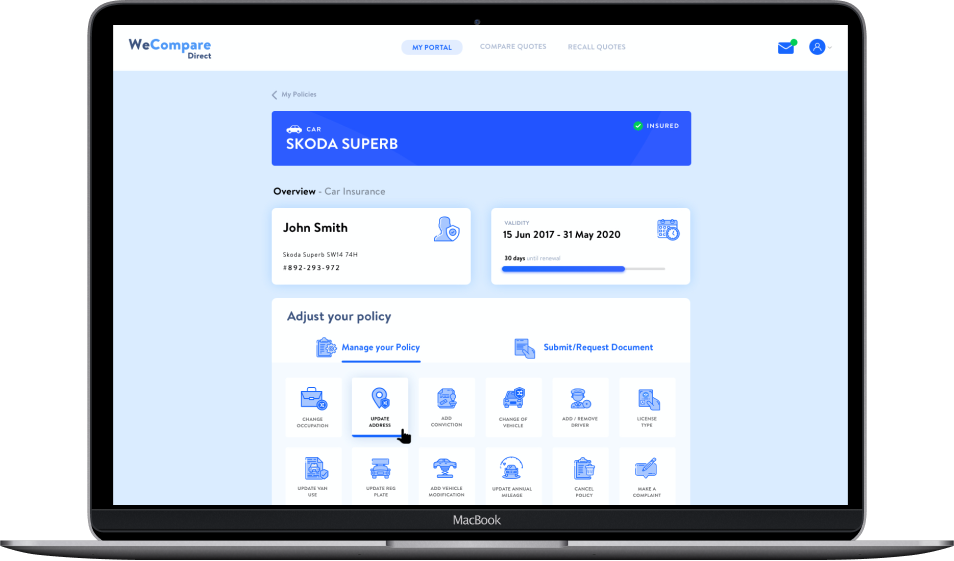 When it comes to user experience & IT in the insurance industry, we see ourselves as industry leaders, who are paving the way for changes and innovation within the space. This is made achievable thanks to our unique mix of advanced self-service IT solutions allowing the customer to deal with the majority of their mid-term changes on line but being readily available to offer a premium level of service when needed. our custom built web journeys have the highest conversion rates in the market. This allows our customer to compare quotes in just a few minutes, saving them time and effort. But it doesn't end there, our state of the art post-sale custom service care is unrivalled thanks to our industry leading apps and fully automated adjustment forms.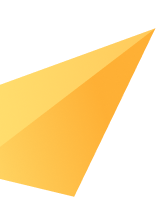 WHAT OUR CUSTOMER SAY
It's safe to say our customers seem to value the platform we're creating, with over 9,000 five star reviews and counting
We have various branches across the UK, including branches located in Chepstow, Guildford & Southampton. We also have investments in a sales office in South Africa and our own web design business. Our IT systems have also allowed us to hire many employees who now work home, located in different locations around the country. Recent Covid work from home restrictions have not impacted our business at all due to our superior technology and we have grown considerably during this period. We now employ in excess of 170 staff with a loyal management team that is incentivised to remain in the business.

We are experts in affinity marketing. Recognising the individual and specific needs of our wide customer base from Van owners, Couriers to Shops and Commercial Trades. To achieve this we have developed main customer facing brands such as Van Line Direct, Van Compare Direct, Business Compare Direct, We Compare Direct. We own a wide range of premium domain names that complement our brands such as vaninsurance.co.uk, bikeinsurance.co.uk and liabilityinsurance.co.uk.
Recently we have been successful in selling our unique proposition to third parties using our white labelling expertise. The ability to set up a white label user interface, website and agreement in a matter of hours is market leading technology and expertise.